After announcing all of the daily activities, the campers start another fun-filled day at Summer Impressions. The counselors and their groups then disperse to the various activities of the day. These are many and varied, but will include sports of all sorts, two swims per day, arts and crafts, nature and science, creative dramatics – everything you want in a summer day camp experience for your child.
The length of time spent at each activity varies according to the age of the camper, and the alternating of very "physical" activities with those of a more passive nature assures that campers will never become overtired or bored. Our building is air-conditioned for those extremely hot and humid days and care is taken to have drinks available throughout the day to quench thirst and keep campers well hydrated.
All of this camp fun builds appetites, so lunch at our canopy-covered picnic tables is a welcomed chance to fuel up for the afternoon's activities. Some of our younger campers are offered a rest period following lunch to allow them adequate time to "re-energize".
We energize in the morning with our morning snack, and after our afternoon activities, a snack is provided for all campers. Our full-day campers' day ends at 3:30 P.M., while our extended day campers are kept busy until camp closes at 5:30 P.M.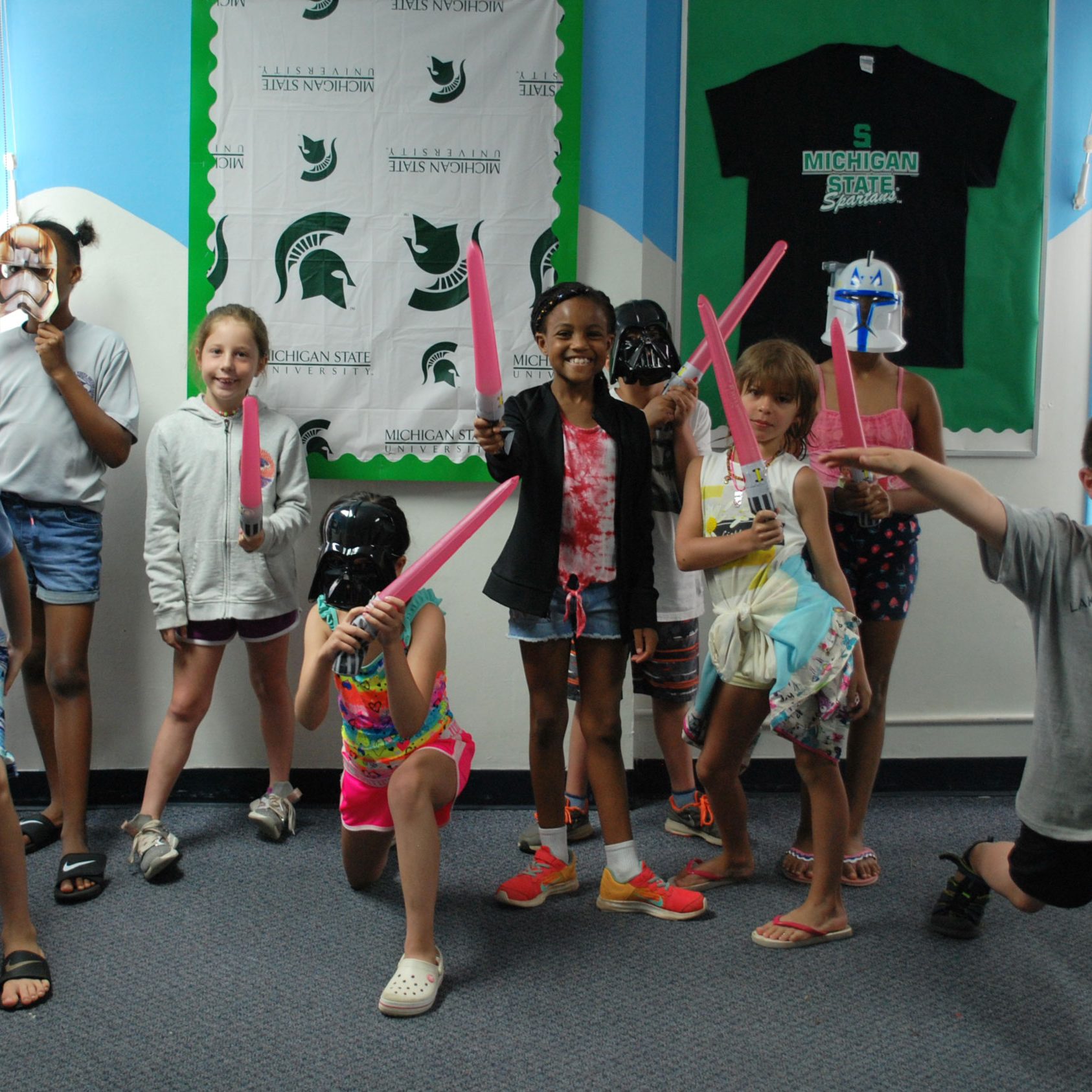 "When (my son) returned this summer, a lot of the counselors still remembered his first and last name. I love a camp that still knew him YEARS later and I like how they have returning staff each year."
"We feel so lucky to have such a wonderful camp right in our community. "
"My kids are happy and healthy at SI! The office staff are great to communicate with and the counselors are responsible and mature. Thank you!"