SUMMER IMPRESSIONS ACTIVITIES
The heated swimming pool allow campers to swim twice daily. Our certified Red Cross instructors help beginners to become confident in the water, while providing advanced water instruction to our more experienced campers.
Outdoor sports of every type keep Summer Impressions' campers busy. Many campers are first introduced to T-ball, basketball or soccer by spending the summer at our camp. Our grounds are equipped for ga-ga, miniature golf, softball, basketball, field hockey, soccer, volleyball, and croquet.
Creativity is encouraged both through our arts and crafts projects and through our creative dramatics program, which brings to life the exciting world of the performing arts.
Our summer day campers gain an appreciation of their environment and learn outdoor living skills as they delve into nature, wildlife and history through theme and nature-related craft projects.
Safety City affords campers ages 4-6 the opportunity to learn childhood safety education within the confines of our "Summer Impressions City"—a miniature town constructed on-site for this unique safety program.
The variety of activities make Summer Impressions the choice for the complete summer day camp experience in Oakland County.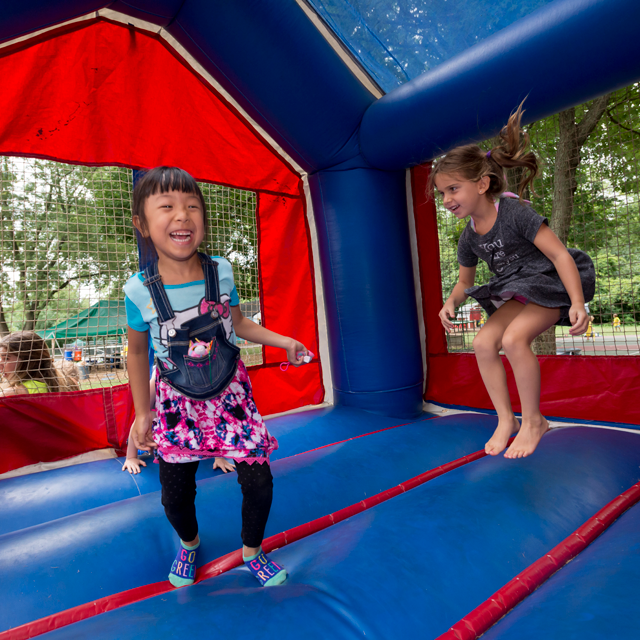 "When (my son) returned this summer, a lot of the counselors still remembered his first and last name. I love a camp that still knew him YEARS later and I like how they have returning staff each year."
"We feel so lucky to have such a wonderful camp right in our community. "
"My kids are happy and healthy at SI! The office staff are great to communicate with and the counselors are responsible and mature. Thank you!"