SUMMER IMPRESSIONS IS THE PLACE TO BE
For the past 43 years, Summer Impressions Day Camp has provided children ages 2 to 10 years old with the ultimate summer day camp experience.
Conveniently located in Southfield, Michigan in Oakland County on Ten Mile Rd. between Telegraph and Inkster, our state-of-the-art facilities offer all of the activities of a "country" camp within easy reach of West Bloomfield, Farmington Hills, Bloomfield Hills, Clawson, Berkly, Hunnington Woods and other Oakland County communities.
Our campers participate in a variety of sports, arts and crafts, science and nature, and creative dramatics.
Swimming in the heated Summer Impressions pool, designed especially for children, is a twice-daily event at camp. Our rectangular, heated in-ground swimming pool, ranging in depth from 2½ to 4½ feet, allows elementary to excellent swimmers an opportunity to perfect their swimming skills under the guidance of our professional Red Cross water safety instructors.
For our youngest set, there is our "Breaking Away" program (ages 2-3). Ideal for campers who are not yet potty trained or who may only need a half-day program, we emphasize making friends, learning new skills and having fun. For your child's first camp experience, our counselors are ready to teach, to listen and to guide your child through a positive camp experience.
Our "Cool Kids Camp" (ages 3-4) is also an introduction to the summer day camp experience. This camp highlights fun, making new friends, and learning new skills. Our counselors are ready to teach, listen and guide your camper through a positive camp experience. Children participate in most camp activities, including, but not limited to, swimming, arts and crafts, rock climbing, awesome bounce, special visitors, and Safety City (age 4).
The "Awesome Adventurers Camp" (children entering Kindergarten) offers more challenging activities. From sports to swimming, to art, to drama, to science and everything in between, you decide. The choices are bountiful…whether you want to become an ace tennis player, a super swimmer or a budding stage performer, we will be there to help you succeed. Children also may participate in Safety City.
The "Energetic Explorers Camp" (ages 6-10) provides the older child with lots of variety in activity selection. We give campers an opportunity to participate in the planning process which results in unique schedules for all our campers. There is always something exciting just around the corner. The possibilities are endless. Safety City is also available for 6-year-olds.
Don't forget that Summer Impressions offers an extended camping day at no additional charge. Campers can start as early as 7:30 AM or stay as late as 5:30 PM.
Also, Summer Impressions now offers an extended summer, with summer day camp sessions going until September 2!
Summer Impressions will guarantee your camper the opportunity to grow emotionally and socially in a non-competitive, fun-filled environment. Lasting friendships and enhanced self-esteem are the by-products of a season spent at Summer Impressions.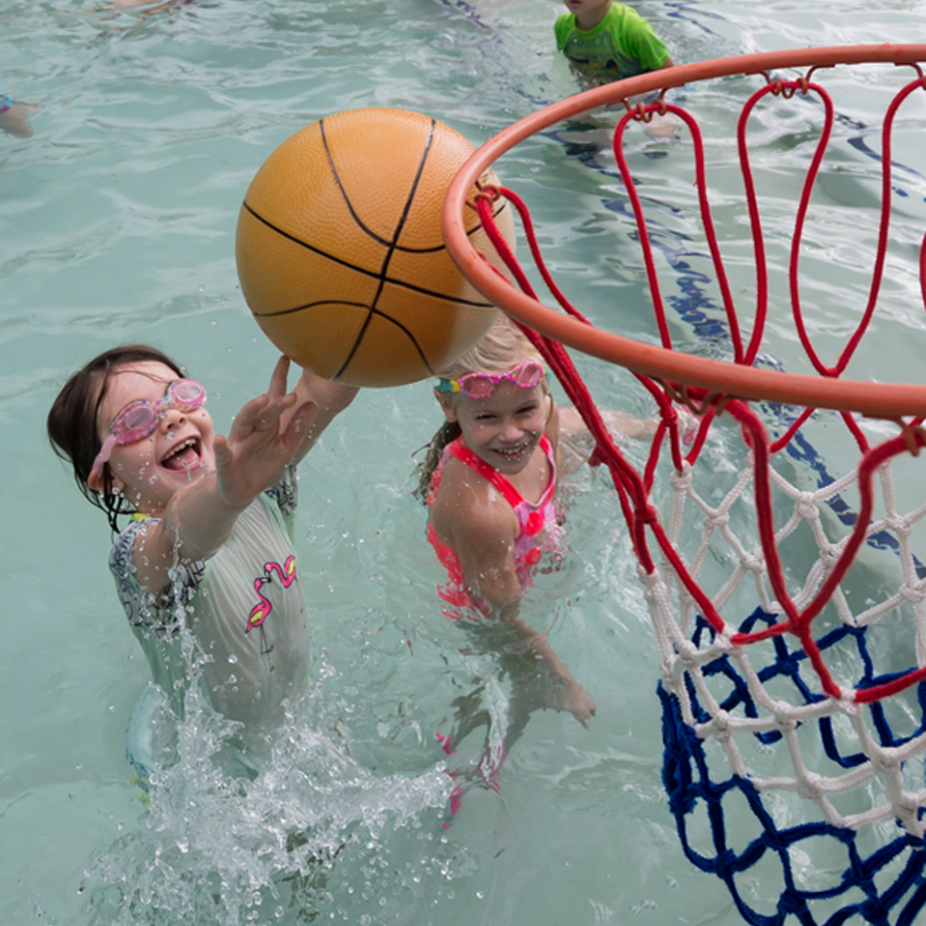 "When (my son) returned this summer, a lot of the counselors still remembered his first and last name. I love a camp that still knew him YEARS later and I like how they have returning staff each year."
"We feel so lucky to have such a wonderful camp right in our community. "
"My kids are happy and healthy at SI! The office staff are great to communicate with and the counselors are responsible and mature. Thank you!"